How an online booking system could benefit your business
10/04/2019 - Booking System
Do you ever worry that you are missing out on potential sales or bookings? Do you struggle to be answering the phone at the same time as working elsewhere in the business? Does admin work get in the way of what you really need to be doing? If so, then an online booking system could benefit your business.

Why use an online booking system?
Be available to take bookings and process sales 24/7
Receive payments up front and manage money better
Save time and money on admin tasks
Convenient for clients
Easy to scale as your business grows
Never needs sick days or holidays
Maximise profits by working more efficiently
Send automated receipts, confirmations and reminders
Integrate with third parties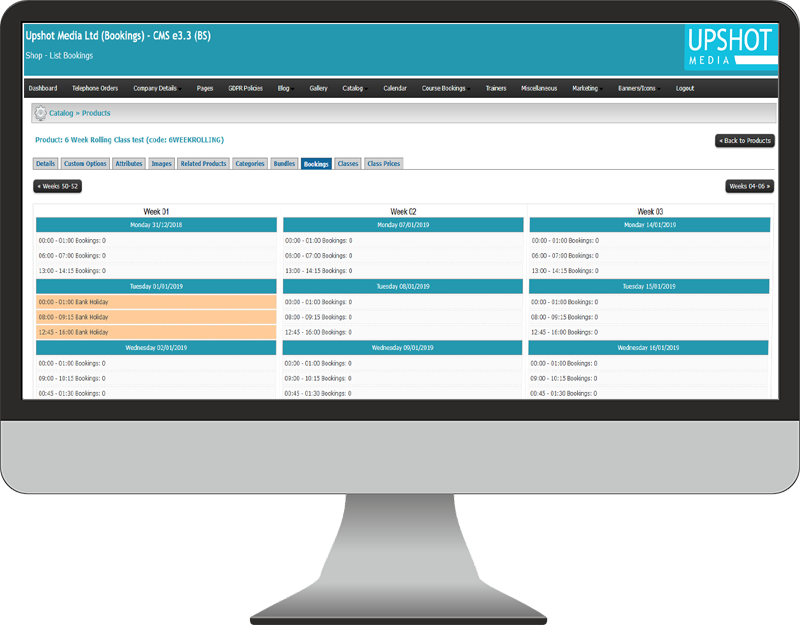 24/7 Convenience for your customers

Customers are accustomed to being able to shop online at any time of the day or night and wherever they may be. If somebody sees a poster or a social media post about your business and wants to know more, or if you are recommended by a friend, people will be looking at your website. If your website is doing its job properly and you have an online booking system on it, you may be able to close a sale there and then – strike while the iron is hot and all that.

When your online booking system also takes payment so there is less chance of a potential client changing their mind.

Manage cash flow better

Have you ever taken a booking and put aside time or space for a customer only to have them fail to show up? It's a costly business! With an online booking system you can take full or part payment for your services in advance. Whether or not you choose to re-imburse no-shows is entirely down to your company policy.

Integrate your booking system with your accounts system for even better money management.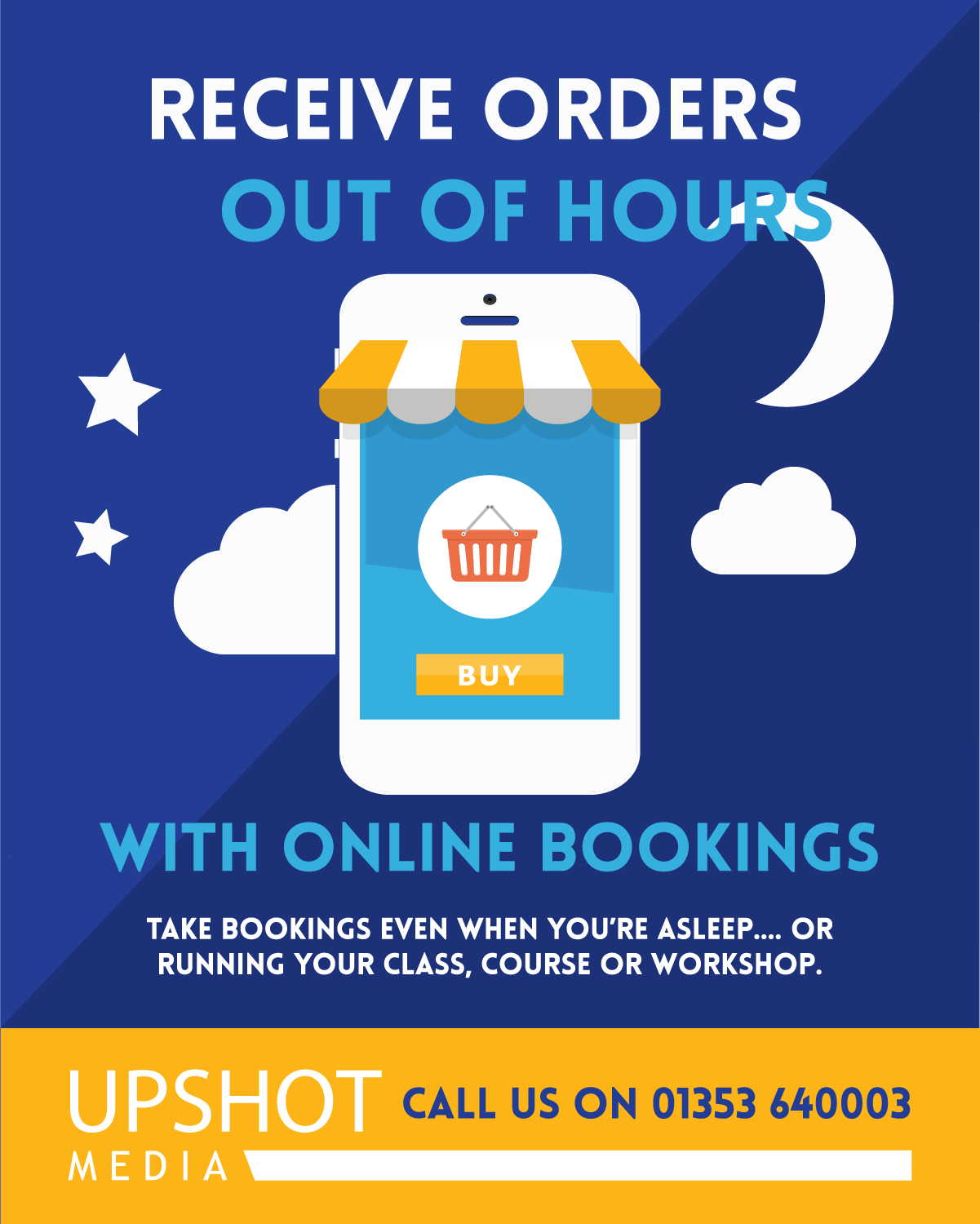 Your booking system is your very own virtual admin assistant

Whilst your website is a virtual sales person who never takes time off, your online booking system is the virtual admin assistant who can take payments and process bookings 24/7.

Take down all the customer details you need and never forget to get a phone number or ask important questions. Accounting procedures are automatic and won't be overlooked and the booking is recorded straight away so there's no danger of oversubscribing.

An online booking system never has a day off – or an off day. You don't have to provide it with a workplace pension – or with coffee and biscuits. And whilst there will still be clients who want to talk to a real life person before deciding whether your services are for them, repeat bookings are easily transacted through your online system.

Then of course there are receipts and confirmations to send as well as things like joining instructions, reminders and information. All of those can be automated and emailed to your customers at the appropriate time.

An efficient, user-friendly booking system can seriously reduce your admin workload and free you up to build the business in other ways.

Remember too that as your business grows, your virtual admin assistant (aka your online booking system) won't become overwhelmed by the workload. Neither will it ask for a pay rise. A booking system won't solve all of your HR problems, but it will happily work away in the background while you manage everything else.

Manage customer data

GDPR has changed the way we store and process customer data but it hasn't changed the fact that we need to manage customers. With an online booking system you can keep a secure record of contact data, courses attended, payments made, payments due and much more.

You may even be able to harness its powers to send out email newsletters or to let customers know about special offers.

Integrate with third parties

A good booking system does more than take bookings on your behalf. It can continue to save you time by sharing information with other pieces of business software.

Perhaps you want your booking system to talk to an email marketing system or your accounting software. When you are choosing an online booking system be sure to investigate its limitations and find out if it can be adapted to suit your needs.

Think about how you use customer data, do your research and ask lots of questions. An online booking system should be an investment in your business, it's there to make life easier for you in as many ways as possible.

What's Special about Upshot Media's Online Booking System?

As a growing business, Upshot Media understand the trials and tribulations of working in the business and on the business at the same time. We have developed an online booking system that can be adapted to suit your needs perfectly.

We are 100% UK based and committed to helping other businesses grow. Which is why you'll find our booking system is very reasonably priced.

Our booking system is easy to use – you don't need any knowledge of computer programming. We tailor the system to your individual needs and then we show you how to use it. You will have face-face training as well as a printed manual. And we're here to support you at every step of the way.

Amongst our customers are:
Dog trainers offering group classes or 1-2-1 sessions
Hotels and B&B establishments
MOT service providers
Sports and leisure facilities
Health and beauty consultants
Meeting rooms and venues
Events and festivals
Take a look at some of our previous work here
Find out more about Upshot Media's online booking system
Contact us for an informal chat